Cusine and cellar
"There are many ways to arrive, the best way is not to leave." (Ennio Flaiano)
Historical dishes…
A selection of our traditional dishes!
La Trippa alla Di Sipio
Il Falsomagro di vitello stracotto
La Pecora della Majella al tegame
Il Cinghiale fuggiasco del Parco
La Maialata
Il Baccalà crudo
Il Baccalà in cartoccio con marmellata di cipolle
Il Baccalà San Giovanni con pomodori
Polenta di ceci e baccalà al rosmarino dolce
La Makaira alla Trappetara
Le Scrippelle Mbusse
La Fracchiata
L'Entrecote di agnellone del Gran Sasso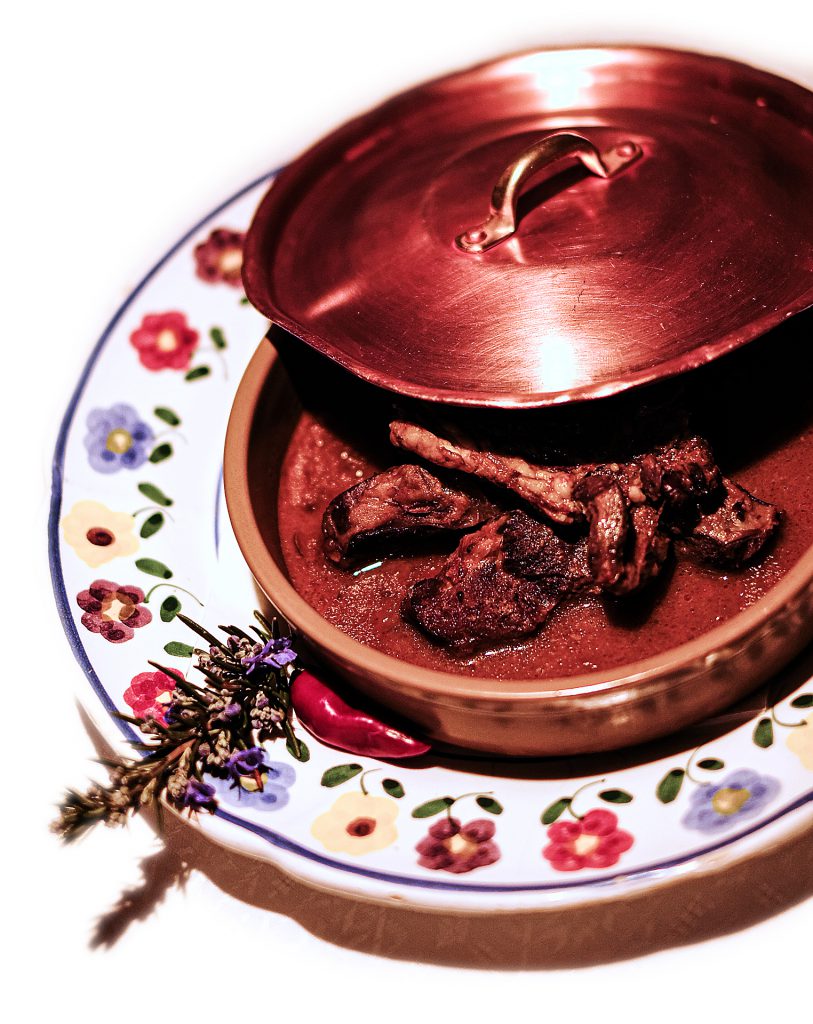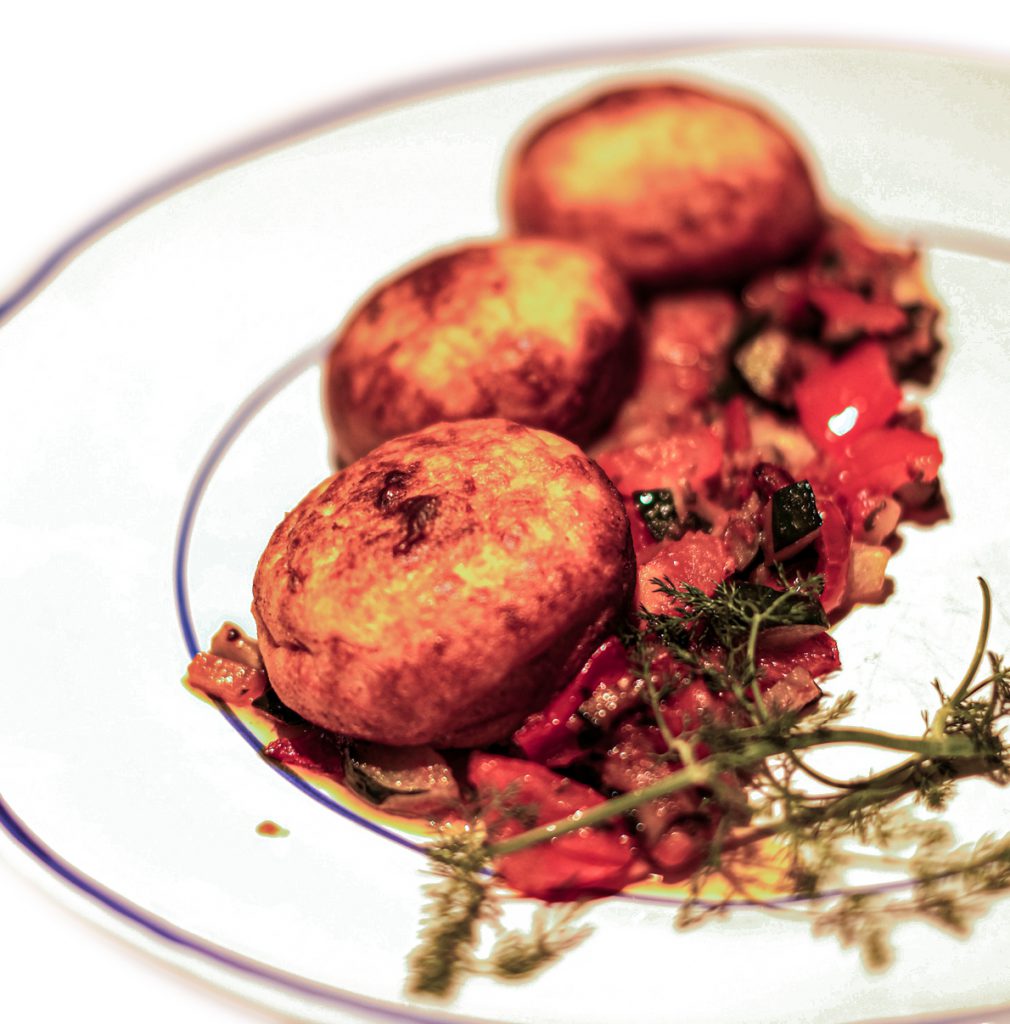 La Scottata di vitellone "Palluto"
L'Anatra all'arancia
Il Coniglio di Prati di Tivo
La Steak Tartare preparata al tavolo
Lo Spaghetto della Fara con sugo finto
La Chitarrina con funghi e tartufi dell'aquilano
Le Fregnacce come a Cermignano
La Crespella con goccia d'oro d'Abruzzo
I Maccheroni alla borbonica con peperoncino e cioccolato
Le Pennette alla bebè
Il Farro con germogli di ortiche e misticanze di campo
Le Ciammariche di vigna a colori
La Fellata abruzzese
Il Patè di papera muta
Il Pecorino Marcetto di Campo Imperatore
…and the sweets
A list of our traditional sweets.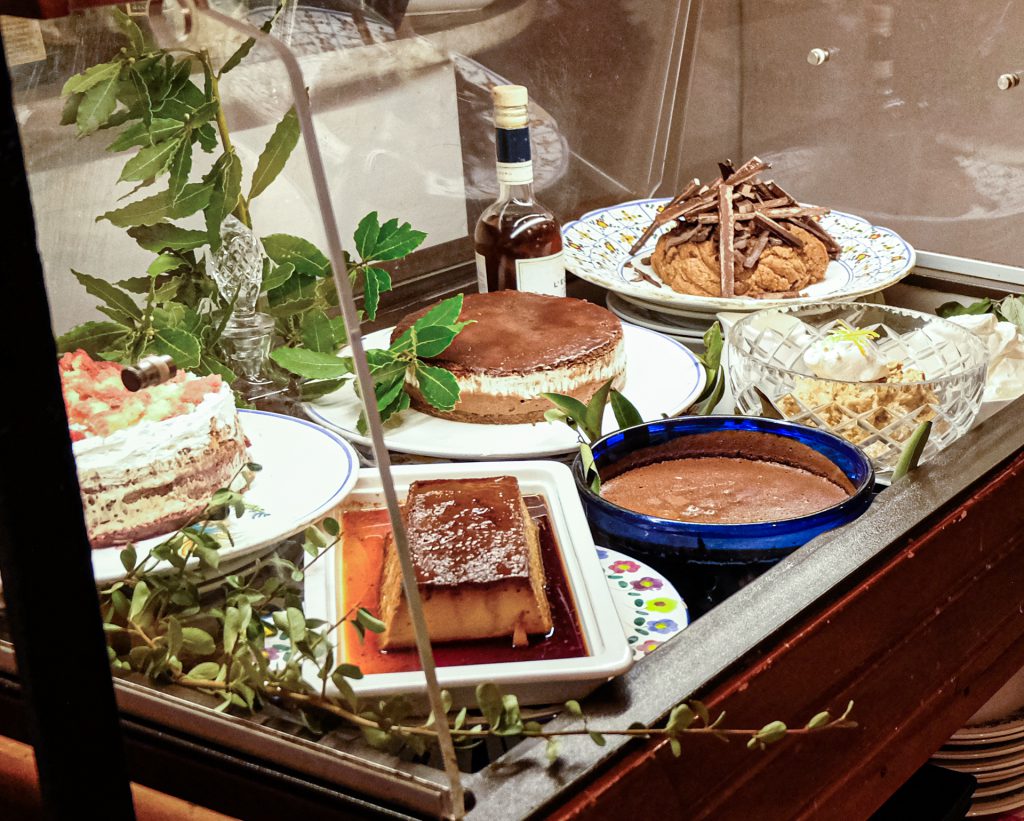 La torta 58 caffè e cioccolato
I soffici
Oh…ppè la Majella
Cioccolosità e il ratafià fresco di visciole di fratta
Lo Zabaglione caldo al Marsala
La Mousse di cioccolato amaro e panna
La Cassata di Parrozzo
La Pizzadolce
La Insalata di frutta fresca con granita di montepulciano passito
Abruzzesità e il Vin cotto
Il Budino di domenico con la liquirizia di Atri
La mappatella di pastarelle da forno e il vino di Castiglione a Casaura.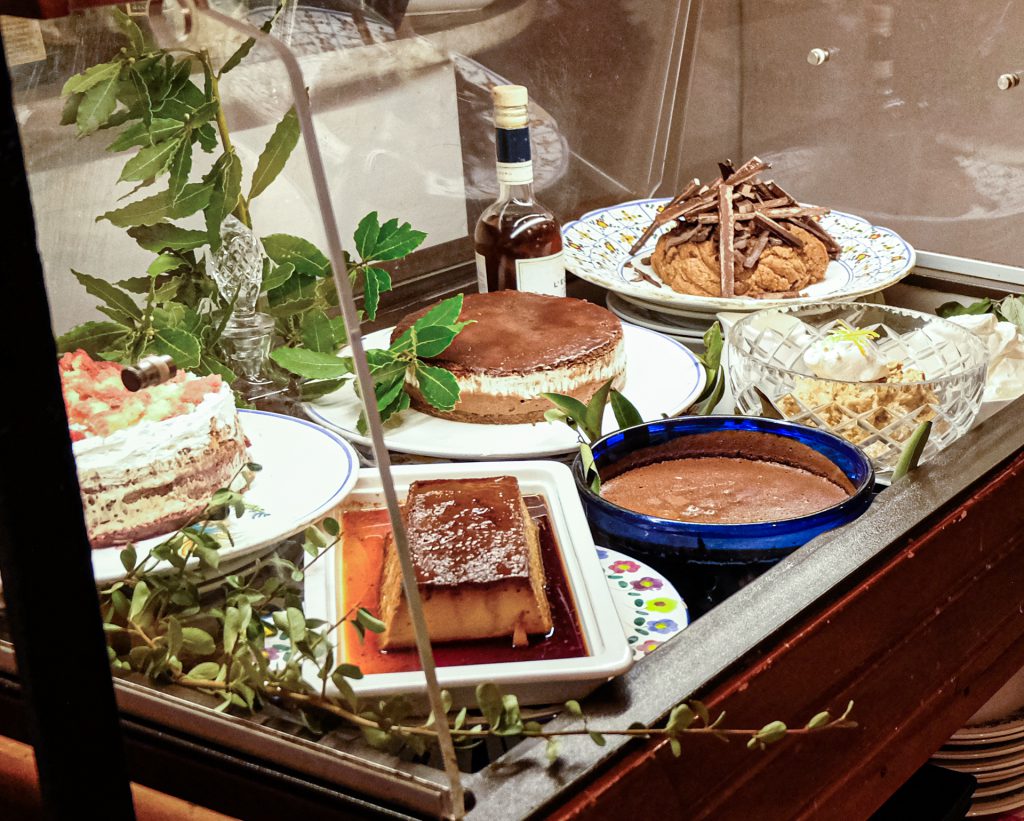 E mole altre specialità…
2000 years of history in Taverna 58
Roman Age structures concerning the town of Ostia Aterni and ruins probably dating back to High Middle Ages period, when the town was known as Aternum, are visible in one point, in the cellar of the restaurant. Here a pavement in opera spicata, dating back to the 2nd-3rd century AC and covering a more ancient mosaic pavement, is strikingly visible within a kind of modern well, under the ground-water level which has been rising from the Roman Age till now, submerging the Roman layers. Moreover, some walls attributable to a medieval house (13th-14th century) are visible too. At the end of 16th century, during the reconstruction of the town, once a Spanish fortress, the walls were used to create a small vent area for ground-water. After the rising of the ground-water level, it was necessary to rise the level of the whole area. So the ruins of several medieval houses remained buried; anyway their walls were used as foundations to build the next 16th century houses. The shape of the modern structure of the restaurant follows that of the former late Renaissance building closely. Some jugs found during the 1999 excavation are an important proof of that, as well as several valuable objects probably made in Penne. Among them you can see a jug portraying the "Belle Donne" (beautiful women) motif, reminding the castle tradition known as Orsini-Colonna and dating back to 16th century, and table tools for noble gentlemen, fortress officers and soldiers, arrived in Pescara to defend the town against Turkish invasion.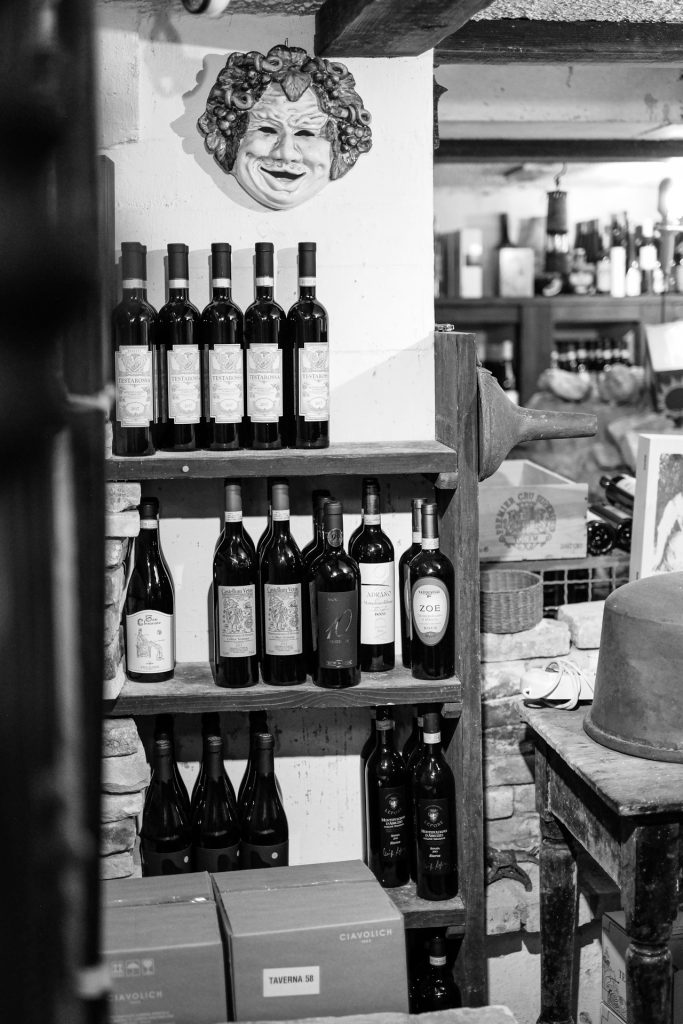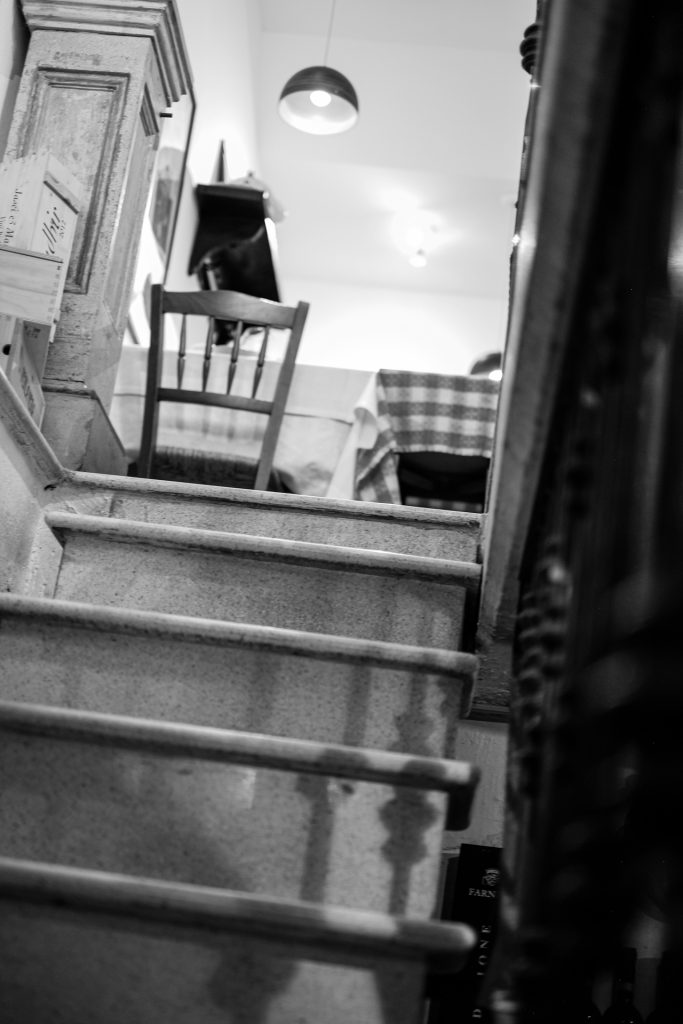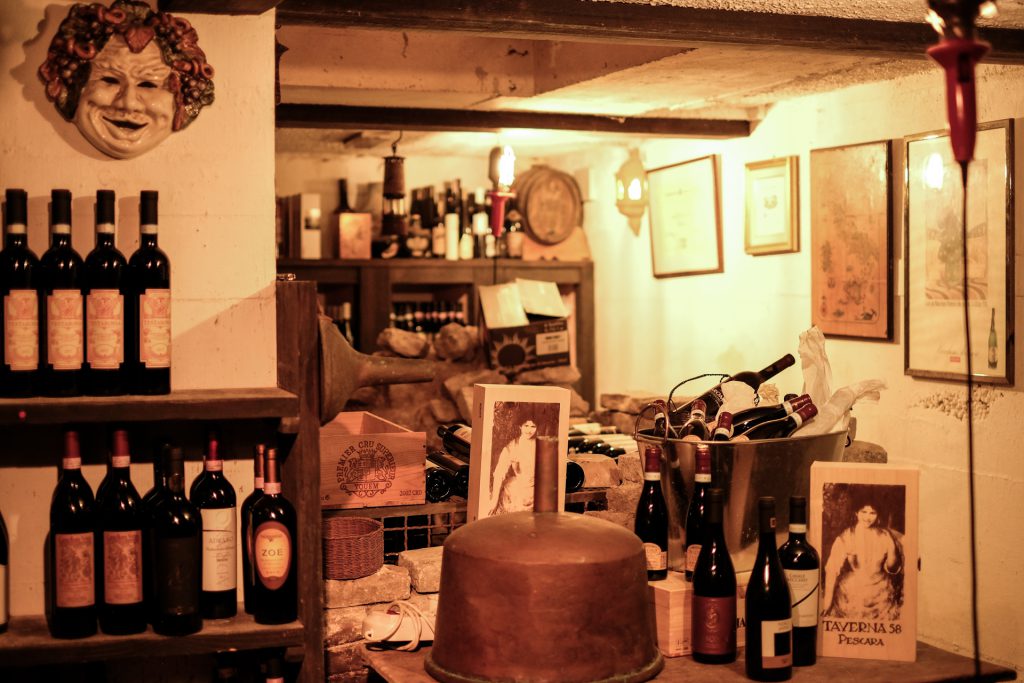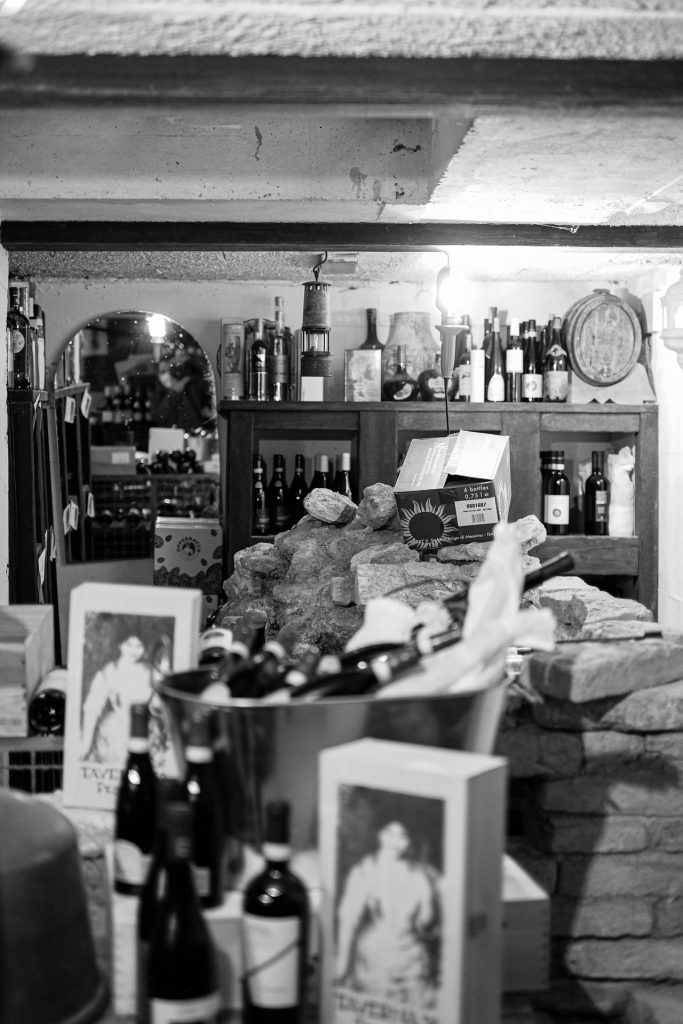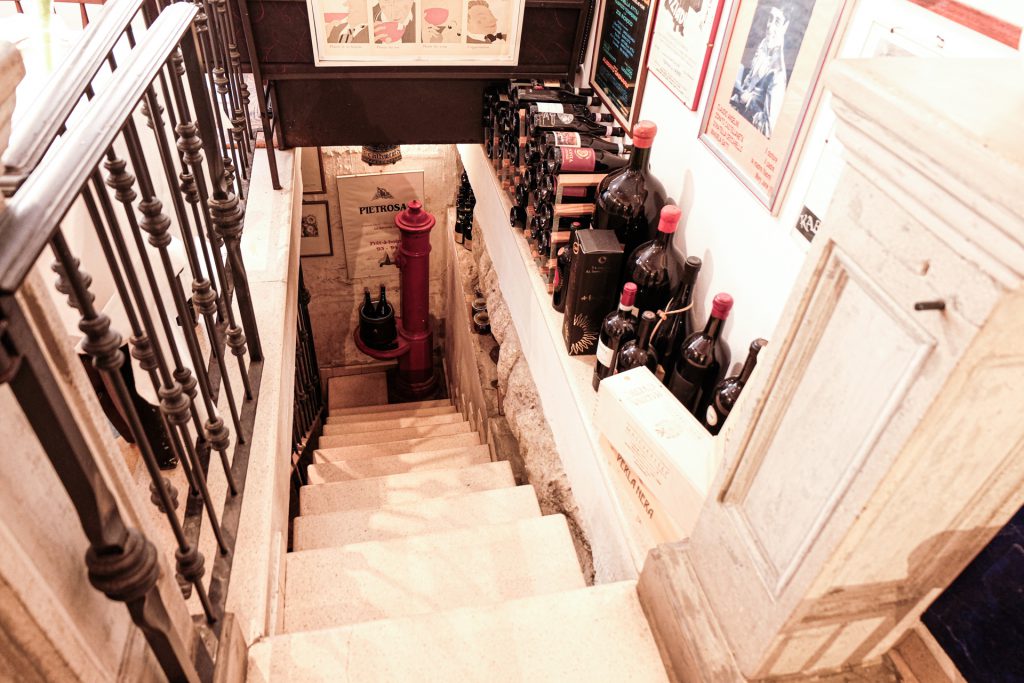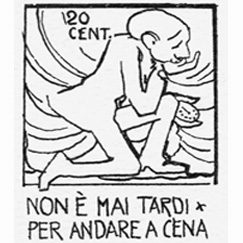 La frittata sublime di D'Annunzio
"Io mi vanto maestro insuperabile nell'arte della frittata per riconoscimento celestiale. Uditemi. Nel bel tempo, in terra d'Abruzzi, a Francavilla su l'Adriatico, io vivevo con miei fratelli d'arte accordati in una specie di fràtria monda di ogni altra gente estranea, accordati e giurati a cucinare il pasto cotidiano per turno. In un pomeriggio di luglio ci attardavamo nella delizia del bagno e nella gara del nuoto,quando mi fu rammentato con le voci della fame toccare a me la cura dell'imbandigione rustica.
Non mancai di avvolgermi in una veste di lino rapita a Ebe e di correre verso la vasta dimora costruita di tufo e adorna di maioliche paesane. Ruppi trentatrè uova del nostro pollaio esemplare, e, dopo averle sbattute con mano prode e sapiente, le agguagliai nella padella dal manico di ferro lungo come quel d'una nostra chitarra da tenzone o d'una tiorbia del Barbella. La grande arte si pare nel rivoltar la frittata per dar ugual cottura all'altra banda. Scarsa era la luce. Annottava. I nostri mezzi d'illuminazione eran incerti. Allora escii con la padella all'aria aperta, sul limitare del vestibolo di tufo. Scorsi l'armilla della nova luna nel cielo glauco. Adunai la sapienza esatta e il misurato vigore nelle mie braccia e nelle mani che reggevano il manico, diedi il colpo, attentissimo a ricevere la frittata riversa. La frittata non ricadde. Pensate con quale angoscia dubitai che per mio fallo si fosse spiaccicata sul tufo.Ero certo di avere questa volta superato me stesso. Guardai e riguardai. Nessuna traccia! Nel volgere gli occhi al cielo, scorsi nel bagliore del novilunio la tunica e l'ala di un angelo. Mi feci gelo.L'angelo nel passaggio aveva colta la frittata in aria, l'aveva rapita.La sosteneva con le dita non usate se non a levare l'ostia. La recava ai Beati, offerta di perfezione terrestre. Non imitava la dorata rotondità dell'aureola? In Paradiso, o mio ospite vantevole,o emulo straumiliato nel Cielo primo ell'è per i secoli dei secoli l'aureola di Sainte Omelette …"
(G.D'Annunzio, Il Libro Segreto )